International Conference Room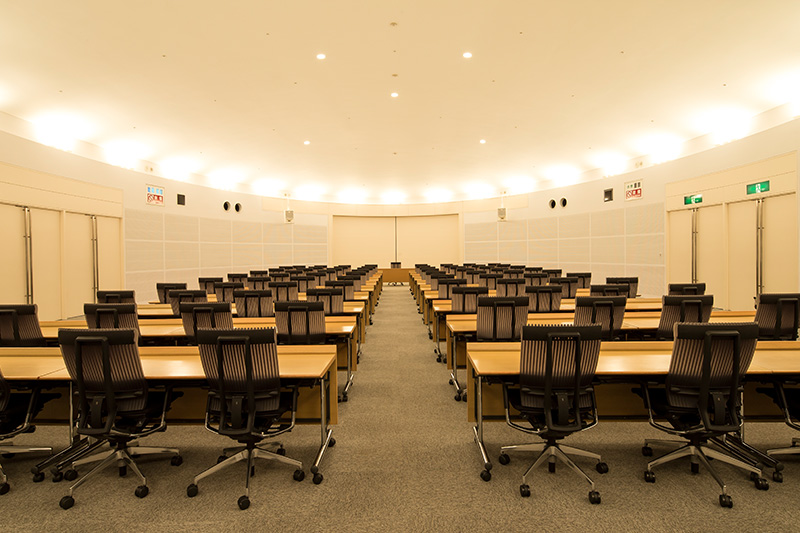 A two‐seater (regular layout)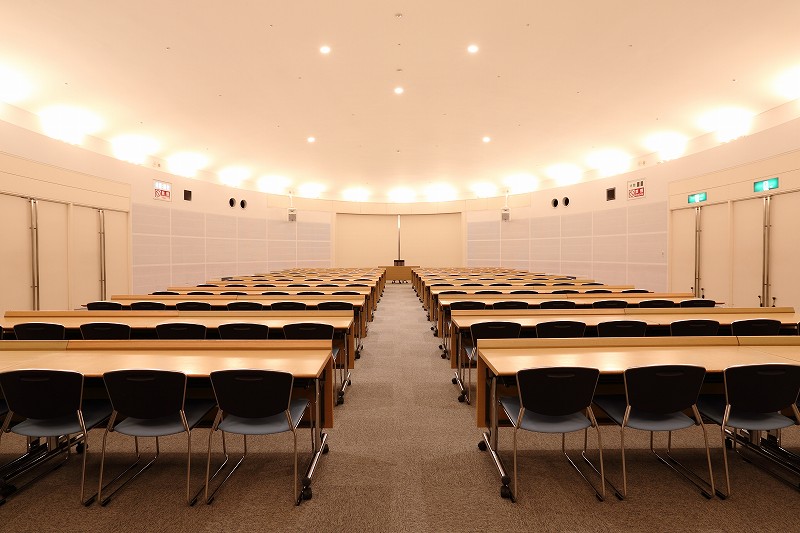 A three – seater (layout change is needed)
International Conference Room introduction movie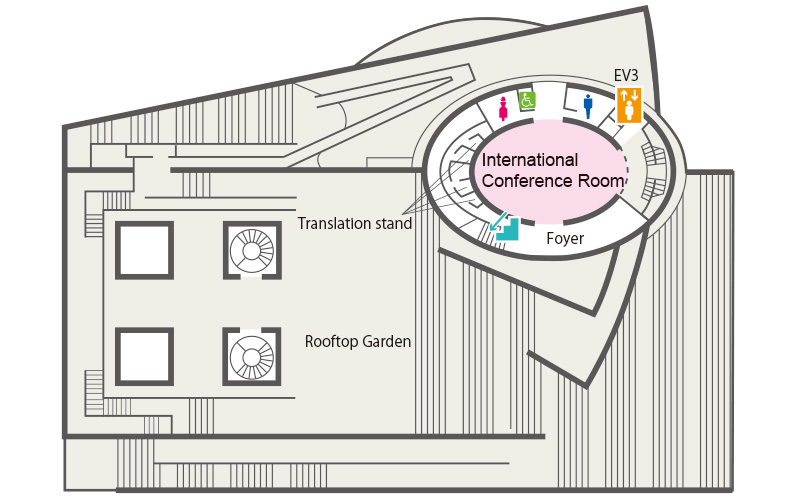 This conference room is placed on the top floor, offering beautiful scenery of Mt. Kinka, Gifu Castle and Clear Stream of Nagara River flowing below. It is equipped with video/audio system as well as simultaneous translation in four languages, which creates an refined atmosphere for the conference.
International Conference Room layout
Outlook of International Conference Room
Name
Area (m2)
Ceiling (m)
Seat numbers
School
International Conference Room
300
4~6
80
■Reference
Horizontal banner: W3,600×H450
Drop curtain: W600×H2,500
Screen: around 200 inches (maximum W4,430×H3,050)
Table size: W1,800×D650×H705
Translation booth: 4 rooms
International Conference Room use fee
(Including tax)
Facility name/division
Morning
Afternoon
Night
All-day
Use in off hours
9:00
~
12:00
13:00
~
17:00
17:30
~
21:30
9:00
~
21:30
Before 9:00 or
after 21:30
Per 1 hour
Connect to afternoon division
12:30 – 13:00
30 minutes during this time
International Conference Room
25,090
40,320
40,320
94,420
9,970
4,980
Discount for last minute reservation
【Date of the start of accepting orders
is opened on the first day of the month from 1 months before】
12,540
20,160
20,160
47,210
4,980
2,490
Accompanying equipment use fee
Usage plan example
Conference or seminar (around 80 visitors)
●Usage in the morning and afternoon (9:00~17:00)→morning: set up, afternoon: start of the event
①International Conference Room rental fee: 65,410 JPY
②International Conference Room equipment rental fee:
Meeting package: 9,340 JPY (including speech table, loudspeaker system, two wireless microphones)
Projector package: 5,350 JPY (including: portable video projector, screen, floor outlet)
*Fee of using air conditioning/heating is included in above.
①+②=80,100 JPY